Okay...here's my first crack, using the same style as the link BytomMan provided.
This one is for Jean-Luc Picard. I've included a character sheet at the end (it's a screenshot of the Excel spreadsheet character sheet that I'm using)
Step One: Species
As a Human, we get to choose 3 attributes that really encompass Picard. With his legendary self-discipline, Control is definitely one attribute for Picard. Presence reflects his powerful personality and natural leadership skills, while Insight touches on his empathy and ability to see different points of view and respect them.
We'll also choose all four talents in Step 7.
Step Two: Environment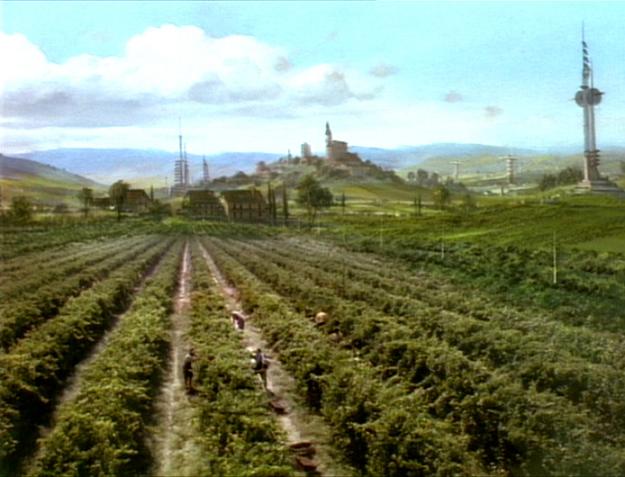 In Picard's case, he was born and raised on a vineyard, near LeBarre, France, on Earth. So it would be Homeworld (Earth).
For the value chosen at this time, which reflects how Picard relates to his own culture and history, we can look at his relationship to his own family and history, and select the value: "Always Remember Where You Came From"
Here he will improve one of the three selected Attributes. As Picard was noted by his older (jealous) brother, Robert, to always be in control. So we'll improve Control.
The Discipline he improves is obviously going to be Command.
Step Three: Upbringing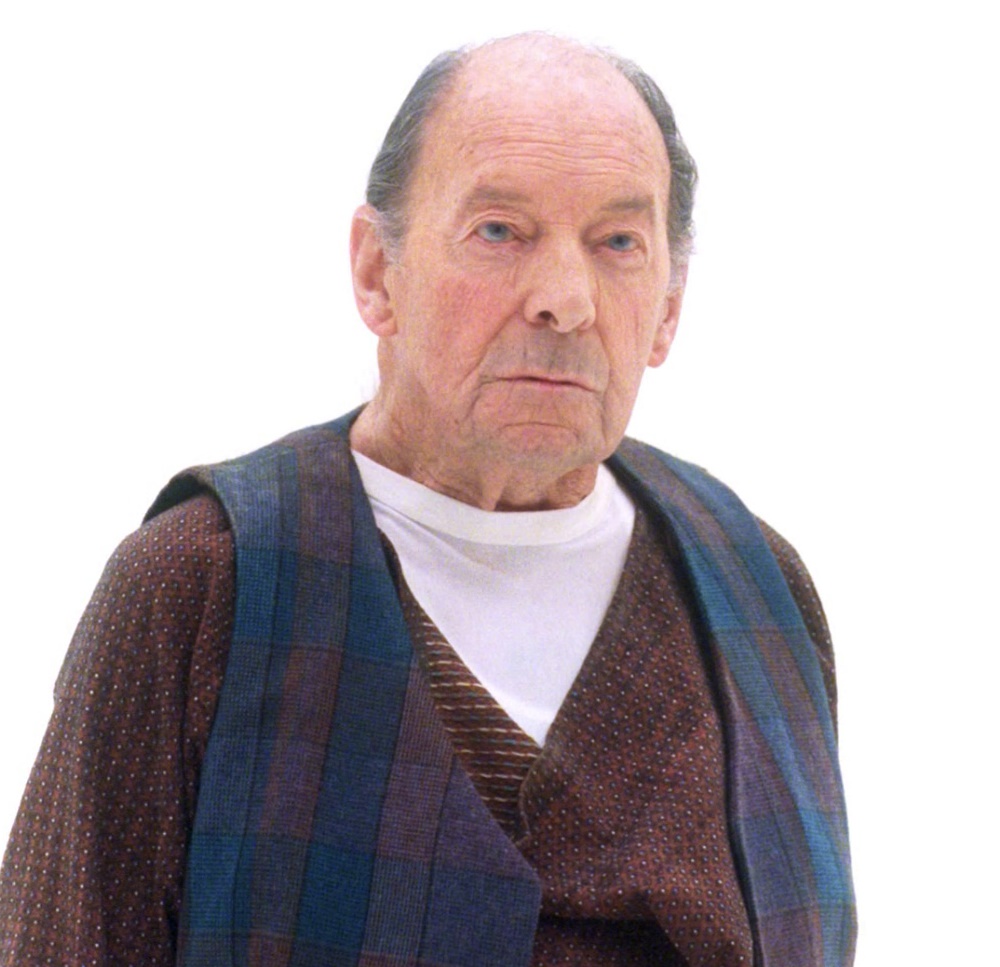 LeBarre, Picard's childhood home, is noted on several occasions to be "a village". So we'll say his upbringing was "Agricultural or Rural". Picard, however, never wished to stay and become a viticulturist – rather, he dreamt of the future and Starfleet, much to his father's chagrin, so we'll say he "Rebelled".
So he increases his Presence by 1, and Reason by 2.
Picard also gets to choose a Discipline out of Conn, Security, or Medicine, and a Focus.
We know that Picard can handle a helm. On several occasions he volunteers to pilot a shuttle himself, and he was a conn officer aboard the Stargazer early in his career, so we'll add 1 to Conn.
He also excelled at sports, known at the Academy for being an excellent marathon runner, so we'll add the focus "Endurance"
Step Four: Starfleet Academy
As first a conn officer, and then a rising star through the ranks of command, Picard's obvious specialty track is Command.
He can split 3 Attribute points to split between 2 or three attributes. At this stage of his life, Picard is still something of a rebellious youth, so we'll add 1 to Daring. He also continues to run marathons, and is involved in the Academy wrestling team, so we'll add 1 to Fitness. Finally, he is continuing to learn more about his own self-discipline at this stage, so we'll add another to Control.
He now also selects a major Discipline at +2 (which we'll obviously make Command), and two other disciplines at +1. Picad can certainly handle himself in a fight, so we'll at 1 to Security, and it is also at this stage that he starts to develop his interest in archaeology, so we'll add the other 1 to Science.
We'll also choose three Focuses to reflect things that are definitive Picard: Diplomacy, Persuasion, and Small Craft. These reflect his eventual fame as a mediator and negotiator, and his knack for shuttle piloting.
Step Five: Career
By the time of TNG, Picard would definitely be considered a Veteran Officer (he has already had his own command for some time, and has just been put in command of the Federation flagship).
Here he gets a Talent: Veteran, as well as a Value. For this point in Picard's career, the value "See What's Over the Horizon" would reflect his love of exploration and dedication to "boldly going…".
Step Six: Career Events
Here we pick two significant events which shaped Picard's career.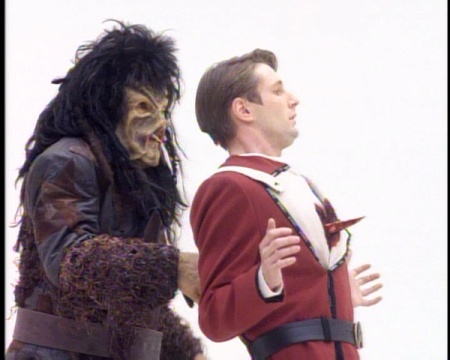 The first occurred shortly after Picard graduated from the Academy, when he got into a fight with a group of Nausicaans, which led to him being stabbed through the heart and almost dying. From that, he learned that life is empty without risk.
We'll select the "Serious Injury" event, but modify it slightly. Rather than picking up 1 in Fitness, Picard picks up 1 in Daring, reflecting the life-lesson he learned.
His time spent in recovery lets him increase his Medicine by 1 (which also reflects his later picking up a bit of Medical knowledge from his friendship with Beverly Crusher).
He will gain a focus that reflects his improved skill in melee fighting: "Hand-To-Hand Fighting"
Lastly, he also picks up a trait: Prosthetic Heart
The second great turning point occurred in 2333, when the Stargazer's captain was killed and the then-Lt. Commander Picard assumed command of the ship.
This is reflected in the "Required to Take Command" event. Picard's Daring increased by 1 as a result of his actions, as did his Command Discipline.
He also picked up the focus "Lead By Example"
Step Seven: Finishing Touches
The final value that we add to round out Picard will be his dogged belief in truth above all things, something he learned in the Academy and carried through his entire career. We'll call it "The First Duty is to the Truth"
None of his Attributes are above 12, so he can increase two of them by 1 each. We'll select Control and Presence.
Again, none of his Disciplines are above 5 (Command is at 5), so we'll increase two Disciplines by 1 each. We'll pick Engineering and Science.
Let's check that the Attribute total is 56 and Discipline is 16.
Control 11, Fitness 8, Presence 10, Daring 10, Insight 8, and Reason 9 = 56, so we're good there.
Command 5, Conn 2, Security 2, Engineering 2, Science 3, and Medicine 2 = 16; all good.
We need four Values, so we'll pick an extra one. One thing that we consistently see with Picard is his willingness to fight for his ethical standards, no matter the cost. We'll give him the Value: "Never Compromise on What's Right"
He has six Focuses, so we're okay there.
Finally, we need to pick three more Talents. Picard has the ability to always get the best out of his starship crew, so we'll pick "Supervisor". He is difficult to intimidate, and the episode Chain of Command shows us he can even resist torture for a time, so we'll select "Dauntless". Lastly, Picard is famous as a mediator and negotiator, so we'll give him the Talent "Defuse the Tension".
So this is how I'm envisioning Picard at the beginning of TNG...
[Last edited
Jul 22, 2017 10:27:24
]